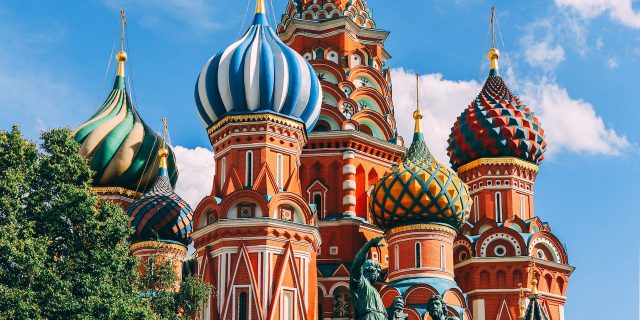 Russia for First-Timers
Russia is the largest country in the world in terms of landmass. Moreover, it spans over eight time-zones and strides across the continents of both Europe and Asia. For this reason, traveling to Russia for first-timers might seem like a wild adventure.
Even though Russia had strict limitations for visiting the country for close to a hundred years, Russia isn't a hostile place for visitors. There are many tourist-friendly cities that you can visit as first-timers. However, you need to consider a few factors beforehand:
Visa Requirements
People visiting Russia from countries beyond the former Soviet Union are required to make a visa application before arrival, whether they are first-timers or not. This procedure is relatively simple, but you require an invitation from someone who lives in Russia or an accredited tourism firm.
One loophole, however, is when you enter Russia via a cruise ship. Those who come by sea are usually granted around 72 hours' worth of unrestricted entry into Russia in case they've made agreements with travel agents. Through you might not have much liberty to move around, it saves you some effort in the hassle of obtaining a visa.
Conduct Research on Available Modes of Public Transportation
Public means of transport is generally the best method of moving around large metropolises, particularly those with subway systems. While in Russia, the underground train is significantly more convenient since most maps come with English translations. Nevertheless, personnel might not have the capability to assist you in purchasing tickets or even answering queries.
As such, ensure that you understand how the system functions. That is, places to purchase tickets & how to utilize passageway maps. Likewise, as you travel underground or by bus, take note of station names as they get announced.
Carry a Phrasebook or Download It
The national and official language of Russia is Russian. For this reason, numerous Russians do not understand English. Those who do are also not very fluent in the language. Of course, some cafes menus are in English, personnel in the tourism industry speak English as a second or third dialect, but the average stranger might not have the capability to communicate in English effectively. As such, you would be better off with a few maps & guidebooks to prop you up. You can as well learn some common phrases & words. Better still, you can use site to translate Russian to English.
Carry Appropriate Attire
Most people have the notion that Russia is a country that freezes throughout. However, for those who visit Russia as first-timers, they'll be surprised. Even though the winters tend to be very chilly, summers become astonishingly hot & humid.
You cannot accurately predict the weather. However, having a basic knowledge of Russia's climatological conditions could be very handy when making tour plans. During winter, you will need to shelter yourself from precipitation and not the cold weather. The snow melts very fast, particularly within the major metropolises. This results in muddy conditions that require waterproof footwear and socks. Also, carry warm coats if you intend to spend time in the outdoors.
Familiarize Yourself with the Cuisine
Russian cuisine has a lot to choose from. Nevertheless, you might come across some unfamiliar terms. It would be advisable to undertake some research on the different kinds of foods available during various seasons to get the most out of the delicacies in Russia as first-timers. This will help you avoid any confusion.
Popular restaurants in Russia have staff who understand English, and they will help you with any queries. But if you desire a localized experience, it would be prudent to have some background knowledge beforehand.
Respect the Local Culture
Though Russia has become more open and relaxed over time, there are still some do's and don'ts for first-timers. The locals still hold some traditional values. For instance, when invited to someone's house, visitors are expected to observe some etiquette, such as coming with a minor gift. Moreover, the way of dressing is imperative, especially in some theatres and restaurants.
Closing Remark
Russia has lots to offer to all who visit it as first-timers. The above is a fraction of the things you need to know before your maiden visit to Russia. This information will make your stay easier and more enjoyable.